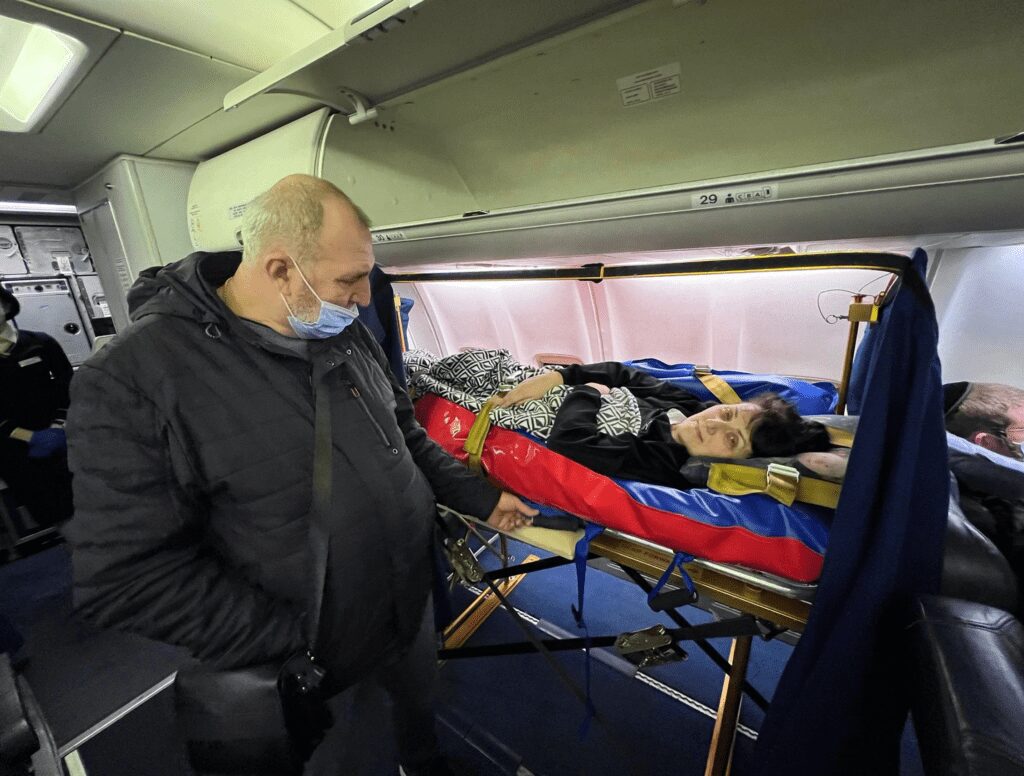 "But I will rescue you on that day, declares the LORD; you will not be given into the hands of those you fear"
(Jeremiah 39:17 NIV).
Thousands of Jewish people need to be evacuated from Middle East countries, Ethiopia, and the Ukraine, where persecution is life-threatening. We cannot share some details with you but know it is dire. Your giving will help provide the flight, medical attention, immediate provision for clothing, food, hygiene, and other personal needs.
Here is a recent thank you from a medical emergency from the Former Soviet Union:
"I was so happy to hear of your support of this very urgent medical Aliyah need on the very same day I received the request from our Jewish agency offices in the FSU. Again and again, I am amazed at the love and support of our Cristian friends and partners like you. Thank you, Pastor Robbie and our new friends of Zion's Bridge. I hope we can work together more in the future. We are all thankful for your prayers for these two families making Aliyah under these difficult circumstances."
(Max Lurye, The Jewish Agency for Israel, Director of Aliyah from FSU)